Have you ever wondered what goes on in the background when you're online? Google Analytics 4 (GA4) is here to fill you in on the details. In this article, we'll look at 14 priceless website analysis insights that GA4 may offer. Let's begin now!
User Behavior Flow
The user journey across your website is visually represented by Google Analytics 4. It displays the routes people follow, starting at the entry point and continuing to different pages before arriving at exits. This knowledge is crucial for comprehending user involvement and spotting any challenges in their path. You may enhance the navigation, content, and calls-to-action to provide a more seamless and gratifying user experience through analyzing the user behavior flow.
Acquisition Channels
To focus your marketing efforts, it is essential to understand the sources of your website visitors. GA4 divides your traffic into subcategories including social media, direct visits, organic search, and referral links. You may concentrate your efforts on the channels that attract the most engaged users thanks to this information. Understanding these channels of acquisition is crucial for firms looking for local SEO services in Etobicoke to effectively target the correct customers.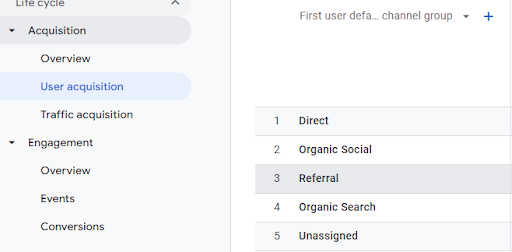 Engagement Rate
Engagement rate measures user interaction on your site. It includes actions like clicks, form submissions, and time spent on pages. A high engagement rate signals a compelling user experience. Analyze this data to refine content, enhance calls-to-action, and optimize user journey for a more immersive web experience.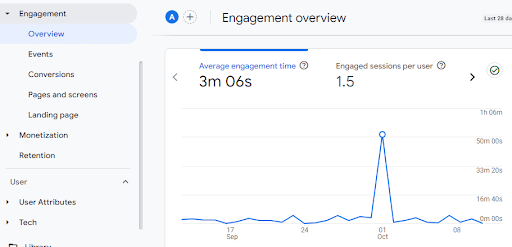 Conversion Rates
How well your website converts visitors into leads or customers may be determined directly by looking at your conversion rates. This information is crucial for companies providing local SEO services in Etobicoke since it assesses how effective your internet presence is. Understanding what influences conversions will help you improve your website's content, design, and calls to action to increase conversions.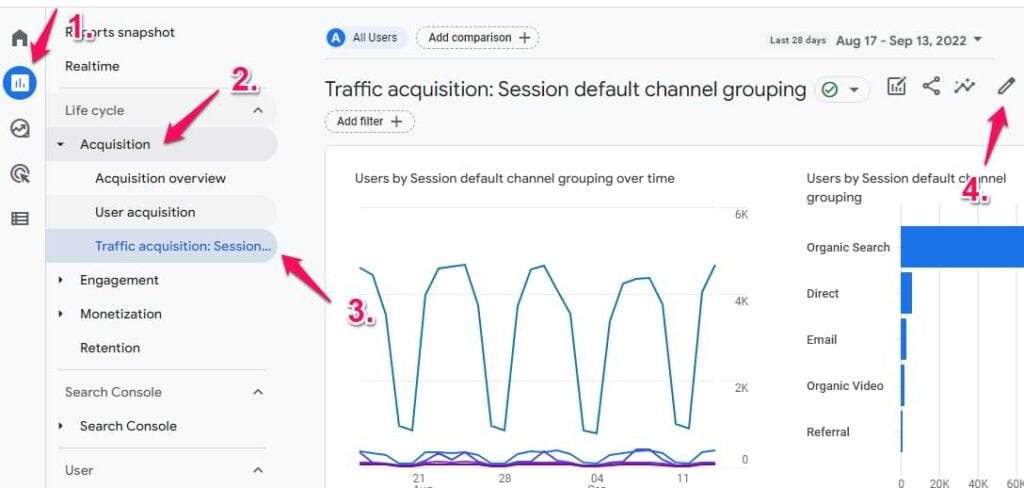 Real-Time Traffic
Knowing how many users are on your site in real-time is essential for timely decision-making.You are able to keep track of the success of unique promotions, occasions, or product launches with the use of this information. Making the most of possibilities that are time-sensitive can be ensured by analyzing real-time traffic and modifying marketing strategy as needed.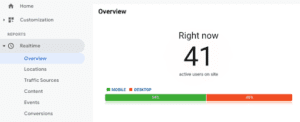 Audience Demographics
For your content and marketing to be effective, it is essential to understand the demographics of your audience. Data about your visitors' gender, age, and interests are provided by GA4. With the use of this knowledge, you can develop content that appeals to your target market and improve your marketing tactics so that you can effectively target the proper audience.

Page Load Speed
Page load speed directly impacts user experience and SEO performance. Slow-loading pages can lead to higher bounce rates and lower rankings in search engine results. GA4 provides insights into which pages are taking longer to load, allowing you to prioritize optimization efforts. By improving page load speed, you can enhance user satisfaction and increase the chances of conversions.
Landing Page Performance
Landing pages are often the first interaction users have with your site. GA4 helps you assess how well these pages perform in terms of user engagement and conversions. By analyzing landing page data, you can optimize content, calls-to-action, and design elements to maximize their effectiveness. For businesses utilizing Google Ads Management in Etobicoke, this insight is crucial for optimizing ad campaigns.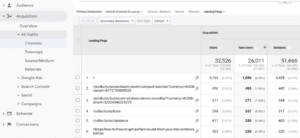 Event Tracking
Events in GA4 refer to user interactions on your website, such as clicks, downloads, video views, and form submissions. Tracking these events provides valuable insights into user engagement and behavior. By understanding which interactions are most important to your goals, you can optimize your website to encourage these actions and drive desired outcomes.
E-commerce Performance
For online stores, monitoring e-commerce performance is essential for maximizing revenue and ROI. GA4 provides detailed data on sales, revenue, product performance, and transaction behavior. This information allows you to identify top-performing products, understand customer buying patterns, and optimize your e-commerce strategy for better results.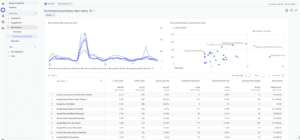 Social Media Traffic
Knowing which social platforms are driving traffic to your site is crucial for allocating resources effectively. GA4 provides insights into the performance of different social media channels, including referral traffic and user behavior. This information helps you prioritize and optimize your social media efforts, ensuring that you're investing resources where they generate the most value.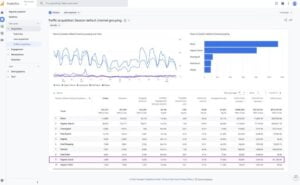 Mobile vs. Desktop Usage
Understanding the devices your users prefer provides valuable insights into their browsing habits. GA4 offers data on mobile and desktop usage, allowing you to tailor your website's design, content, and functionality to meet user preferences. This optimization is crucial for providing a seamless and engaging experience across all devices.

Ad Performance
For businesses utilizing Google Ads Management in Etobicoke, GA4 offers detailed insights into ad performance. This includes metrics like ad clicks, cost, click-through rate, and conversion rates. By analyzing ad performance data, you can optimize your ad campaigns for better ROI and ensure that your advertising efforts align with your business goals.
Geographical Insights
Knowing where your users are located provides valuable information for businesses offering local SEO services in Etobicoke. GA4 offers geographical insights, allowing you to understand the regions that generate the most traffic. This information can guide localized marketing efforts and help you tailor content to specific regions for maximum impact.
Taking advantage of these insights will help you improve your content, SEO tactics, and online marketing initiatives. Remember that GA4 is your go-to tool for understanding and enhancing your website's performance. As a result, jump in, explore, and watch how your internet profile grows. Please get in touch if you require further help understanding or using these ideas.